BIO
Written by Tony Senatore
---
Acknowledgement
I would like to thank Doc Neeson for approving my site.
Also would like to thank Graham "Buzz" Bidstrup, Jim Hilbun and Bob Spencer for there inputs.
I would like to thank Christy Marx for supplying me with information on Peter Ledger career.
Bob Yates to give me acknowledgement and use my site for research for The Angels book.
"Tony Senatore, I owe you a big shout out for the fantastic blog about the Angels you wrote on the net. I often used it as a reference while I was putting the book together. Excellent work!!" – Bob Yates
Bob, when I was 13, I remember watching Chuck Berry and The Angels on his Australian tour in 1974. I met a lot of people who know John, Rick and Doc. Yes, I did chat with the barmaid that service with Doc Neeson as a teacher in PNG. In 1992, John Brewster told me about The Angels' history outside Royal Queanbeyan Hotel with Alan Lancaster. I will put your book on site very soon. Thank you again, Bob.
"Many thanks Tony…and once again, fantastic history of the Angels you put together, very accurate too!" – Bob Yates
---
In The Beginning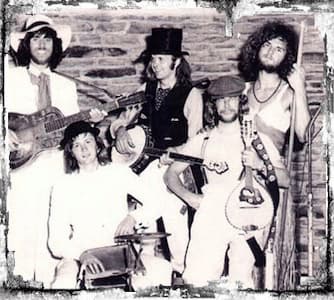 The Brewster brothers John and Rick come from a musical family their father Arthur Brewster Jones was a conductor for the Adelaide Symphony Orchestra. In 1949 their grandfather, Hooper Brewster Jones, died tragically backstage at the Adelaide Town Hall after his son Arthur had conducted him in the Symphony Orchestra.
Bernard Patrick "Doc" Neeson was called on for National Service in 1968. Originally posted to the 3rd Battalion The Royal Australia Regiment, later transferred to Papua New Guinea Education Corps to become a teacher for the Pacific Island Regiment. He was promoted to Sergeant and later left the service to continue with his studies at Flinders University Drama Centre. He graduated in B.A. (Hons Drama) degree in drama and film production.
"I came to Flinders to study Drama in 1971, and was lucky enough to spend the next three years under the guidance of Professor Wal Cherry and his remarkable team. Amongst my peer group were Scott Hicks and Kerry Heysen, Gale Edwards, Martin Armiger and Bernard "Doc" Neeson" – Noni Hazlehurst
Brett Eccles joined the Stewart and the Belmonts in New Zealand. John Brewster was influenced by folk music like The Band, Bob Dylan and The Beatles. Rick Brewster was studying classic piano like his grandfather Hooper Brewster Jones. The Brewster brothers John and Rick formed Moonshine Jug and String Band in November 1970. With their eclectic music rooted in a mix of 1920's blues and jazz replete with Washboard, Washtub Bass, Banjo, Harmonica and Kazoos.
Doc Neeson an Irish immigrant joined the Moonshine Jug and String Band as "Doc Talbot" in January 1971. In the same month there attended The Australian Festival Of Progressive Music held at Myponga in South Australia. Featuring on the program were Uncle Jack, Storyville, Moonshine Jug String Band, Lipp Arthur, Coney Island Jug Band, Daddy Cool, Fraternity, Black Sabbath (UK), Spectrum, Chain, Lipp Caine Rock Orchestra and Fanny Adams.
By 1972 Bob Spencer joined Finch won 2SM / Pepsi Pop Poll, followed by Pepsi Battle of the Bands. John Woodruff become the band manager and established Sphere Organisation. The following year Moonshine Jug and String Band issued a debut EP Keep You On The Move, peaked at number 5 on the local music chart in Adelaide in August 1973. The band follow up was a single That's All Right With Me in 1974. Moonshine Jug and String Band performed for The Much More Ballroom held at Cathedral Hall in Brunswick St, Fitzroy.
Moonshine Jug and String Band start composing songs that wasn't suitable for the band and decided to change musical direction. The Brewster brothers John and Rick, Doc Neeson came up with new band name The Angels were formed in December 1974. The name was stated in South Australian pub, which Bon Scott replies to Doc, John, and Rick "The Angels is catchy name".
Their adopting electric instruments Charlie King joined the band on drums. Doc Neeson added Keystone to avoid confusing with the band Red Angel Panic and become The Keystone Angels. On the pub circuit their performed cover version of the 50s, 60s and some material the band composed and released first single Keep On Dancing with John Brewster on lead vocals. The Keystone Angels were added to Sunbury Music Festival '75 in Victoria. Backing band for Chuck Berry on his Australian tour.
Birth Of The Band
The Keystone Angels were support acts for AC/DC for High Voltage Tour that was held at Port Augusta at Mount Gambier in South Australia. Bon Scott, Malcolm Young recommended them to George Young, Harry Vanda and were signed to Albert Productions as The Angels. They recorded a demo of Am I Ever Gonna See Your Face Again in 1974 the song was issued on Rocka compilation album in 1975.
"We did a tour of South Australia with the Angels, I think they were the Keystone Angels at the time and were doing 50's rock 'n' roll covers and around about the same time Cold Chisel had just started, so there were bands emerging" – Angus Young
Graham "Buzz" Bidstrup was formerly a member of Fahrenheit 451. He was based in London as a session musician also for Johnny Wakelin and the Kinshasa Band. Return to Australia when punk rock bands exploded the music scene like Sex Pistols and The Clash.
First debut single, Am I Ever Gonna See Your Face Again was released with Albert Productions 22 March 1976. Charlie King departed the band and recruit Graham "Buzz" Bidstrup on drums in August 1976. The Angels made their debut TV appearances on Countdown.
Chris Bailey a former member of Tattered Soul, Red Angel Panic, Headband, Mount Lofty Rangers featuring Bon Scott on lead vocals in 1974. Their released Round and Round, later remixed and produced by Ted Yanni as Round and Round and Round in 1996. He joined the band on bass in January 1977, to allow Doc Neeson to concentrate on vocals. The move to frontman allowed the band to develop an energetic and theatrical live presence. Rick Brewster would remain motionless his head remained still to one side, for the entire performance. Performed at Bondi Lifesaver in Sydney with support act Gerry Joe Weise and Gary Conlon.
Their debut album, The Angels, in August 1977 with Albert Productions. Featured singles Am I Ever Gonna See Your Face Again from compilation album Rocka, and follow up single, You're A Lady Now. The band re-recorded the single tracks, followed a nationwide support tour to AC/DC and was an enormous seller in Australia.
The re-issued and re-mastered from the original source tapes and features the award-winning artwork in a digipak format along with an 8-page booklet and bonus rare and live recordings.
Their second album, Face To Face, on 12 August 1978 with Albert Productions, reached #16 in November and stayed on the Australian charts for 79 weeks. Features Straight Jacket, Take A Long Line, Marseilles and Comin' Down Australian rock classics. Includes a live version of Live It Up was recorded in April by 2JJ. La Trobe live version of Straight Jacket is the same as the international re-recorded version on Dark Room.
The re-issue has been re-mastered from the original source tapes in a digipak format along with an 8-page booklet and 5 bonuses live recordings. Mark Opitz engineered, produced the album with John Brewster and Rick Brewster.
Peter Ledger, who designed the Australian and International covers, won Best Australian Album Cover Design Award and died in car accident on 18 November 1994.
Ram Readers Pool for Best Male Singer was Doc Neeson and Jon English, Best Album was Face To Face and Most Promising New Talent was The Angels. There were support act for David Bowie on Low And Heroes World Tour Australia and New Zealand.
The first EP was reissued as The Tour on 06 November 1978 with Albert Productions, coinciding with their national tour as "Special Guests" to David Bowie. The lyric "who pays for paradise" appeared in the song After the Rain. It featured live versions of Who Rings The Bell and Comin' Down.
Re-issue of Tour EP 2008, features a live version of Am I Ever Gonna See Your Face Again (Live At La Trobe), two tracks are from original release Who Rings The Bell (Live Version), Comin' Down (Live 78) and previously unreleased song Open That Door plus exclusive bonus tracks.
The Angels performed at Royal Antler with INXS in early January 1979. There performed at Manhattan Hotel in Vermont Melbourne with support acts The Boys Next Door and Fast Buck.
Radio Station 2SM held a free concert, they performed in front of 60,000 at Victoria Park, Sydney and featuring Dragon, The Angels, Split Enz, Kevin Borich and Sports in February 1979. Doc Neeson climbing up and around the stage scaffolding by a flying beer can and damage to the park.
Australian music industry voted The Angels Special Award for contributing to Countdown. The Angels embanked on a national tour of Closing In to promote their album.
Their third album, No Exit, on 23 June 1979 with Albert Productions, entered the Australian album chart at #8 upon its release and again at #15 in September. George Young contributed as a backing vocalist to Out of The Blue. No Exit kept the ball rolling with hits like Shadow Boxer and Mr Damage. The reputation for the Angels had grown and this album showcases there power that the band had in their live shows.
The release has been re-mastered from the original source tapes and features the award-winning artwork in a digipak format along with an 8-page booklet and 6 bonuses live recordings. This release has been re-mastered from the original source tapes and features the award-winning artwork in a digipak format along with an 8-page booklet and 6 bonuses live recordings. Produced by Mark Opitz, John Brewster and Rick Brewster.
"When we recorded Mr Damage we would hum orchestral parts to the song and thought it would be great to marry such a phonetic song with an orchestra. Bring it on" – John Brewster
Two-disc set of DVD and CD, This Is It Folks … Over The Top was released on 13 September 1979 with Albert Productions. The DVD and CD were mixed at Albert Studios, Sydney. The Angels infamous concert at La Trobe University. The Angels performed at La Trobe University in Melbourne was filmed and recorded songs like No Exit, Am I Ever Gonna See You Face Again, Waiting For The World, After Dark, Straightjacket, After The Rain, Out Of The Blue, Save Me, Dawn Is Breaking, Be With You, Shadow Boxer, Ivory Stairs, Can't Shake It, Marseilles.
Second EP, Out Of The Blue, on 29 September 1979 with Albert Productions and reached #29 on David Kent Music Report. The EP features a re-recorded version of, Am I Ever Gonna See Your Face Again, added on the USA album Face To Face and later appeared on Australian compilation The Angels' Greatest, with two live versions of Mr Damage and, Save Me, recorded at 2SM Elizabeth Theatre.
On 23 November 1979, Dirty Pool Artist Management organised a national tour with The Angels, Cold Chisel and Flowers. There would perform live at Apollo Stadium in Adelaide, Festival Hall in Melbourne, Canberra Showgrounds, Marconi Club in Sydney and Motordrome in Newcastle.
On New Year Eve The Angels performed in front of 10,000 people on the steps of the Sydney Opera House. Through the concert a few people started trouble, throwing objects on stage, Chris Bailey was knocked unconscious and hospitalised, Doc Neeson received a few cuts to the head as he tried to help Chris Bailey.
The Band Goes Thru Line-up Changes
The Angels set their sights on the rest of the world. They signed an international record contract with CBS Records. They were advised to rename themselves as Angel City to avoid confusion with American band the Angel.
The Angels signed an international contract as The Angels with Epic distribute thought CBS Records. Face To Face, in March 1980 with Epic. It has tracks from the Australian albums Face To Face and No Exit, and was packaged as a compilation.
The band was permitted to perform in America as The Angels in 1980. They were advised to change the name to avoid confusion with a band called Angel in the USA. Epic deleted the international cover, has been replaced by the Australian album as The Angels in 1998.
"The Angels were force to change their name" – Rick Brewster from MAX The Artist's Story: The Angels
The Angels won Countdown Music Awards for Face To Face, and Peter Ledger, won Countdown Producers Award on 13 April 1980.
Performed Shadow Boxer live on Countdown and received Special Award by TV Week Countdown Awards on 19 April 1980. Performed as Angel City at Seattle in Washington on 05 May 1980.
First compilation album, The Angels' Greatest, on 10 May 1980 with Albert Productions, reached at #5 on David Kent Music Report. Featuring Australian and international singles, edited version of Who Rings The Bell from EP The Tour and re-recorded version of Am I Ever Gonna See Your Face Again from EP Out Of The Blue.
I
n 1980, The Angels were opening support act for Cheap Trick on American tour their equipment was stolen in Chicago. The band found they'd been relieved of thousands of dollars worth of equipment at the Detroit Holiday Inn. Rick Neilson from Cheap Trick supplied The Angels with new equipment like guitars and drums for the concert. Rick Brewster hangs around on stage in Detroit with Rick Neilson who joined the band for a jam. There would later found the equipment dumped at Lake Michigan.
"Our association with Cheap Trick began in 1980 when our truck was stolen in Chicago after supporting them in Detroit the night before. All our guitars, brand new PA and our tour manager's washing went with it. Rick Nielsen turned up at our gig later that same day at the Park West Club with a car full of guitars and offered them for the tour. The gig was a sell-out, we played with borrowed guitars, amps and drums and Rick stayed for the show, joining us for the encore jamming on 'Can't Shake It' " – John and Rick Brewster
Their fourth album, Dark Room, on 16 June 1980 with Epic and reach #6 on David Kent Music Report. Proved to be a more sombre effort but gave the band their first domestic number one single in No Secrets composed by Doc Neeson and Graham "Buzz" Bidstrup. For the international release of Dark Room, Epic removed Alexander and I'm Scared, their added new recordings of Ivory Stairs and Straight Jacket.
The Angels with support act Midnight Oil performed for Nightmoves Concert Night By Run at Melbourne Showgrounds on 19 June 1980. The song list was I Ain't The One, I'm Scared, Face The Day, Wasted Sleepless Nights, Dark Room, No Secrets, Shadow Boxer, Devil's Gate, Poor Baby and Comin' Down.
The Angels and Cheap Trick both bands performed on stage, there did a cover version of Highway To Hell in respect of Bon Scott at the Hippodrome, Paris on 08 November 1980.
Poster title was Angel City Dark Room Tour 1980 with The Kinks in America. Ray Davies from The Kinks removed them as support act for being too good as there were about to perform at Madison Square Gardens in New York on 31 December 1980.
Graham "Buzz" Bidstrup last recording was Into The Heat and Back On You. Left The Angels and was in demand as a session player. First single was Russia Rocks with The Takeaways in 1980. Drummer for The Party Boys album Live at Several 21st's, was producer and drummer for the Numbers album 39.51 and producer from Boys Inside The Cage and Nathan Cavaleri Jammin' With The Cats. Soundtracks Heat Wave, Sweet and Sour TV-series. The Angels were supported act for AC/DC for Back In Black Australian Tour with Swanee at Showgrounds in Sydney on 23 February 1981.
Brett Eccles New Zealander a former member of Space Waltz and Citizen Band replaced Graham "Buzz" Bidstrup on 26 March 1981. Performed for 3RRR FM Radio Concert with special guest Sports and the Little Heroes at Festival Hall in Melbourne. They need raise $100, 000 or facing closure in July.
The third EP, Never So Live was released on 24 October 1981 with Epic, peak at #17 on David Kent Music Report. The EP was the first release that featured Brent Eccles on drums, quickly notched up sales of 80,000. The live versions feature Doc Neeson on lead vocals to Fashion & Fame at The Comb & Cutter, Talk About You at The Astra, Angel at The Manly Vale, with Chris Bailey takes lead vocals on Bad Dream at Sylvania Hotel. These live recordings were taken at four hotels and not included on Liveline. The EP was released just before the band entering EMI Studio 301 to record the Night Attack Album. The EP was the first release that featured Brent Eccles on drums. The EP was released just before the band entering EMI Studio 301 to record the Night Attack Album. Fashion & Fame was released some month later as Night Attack's first, single radio station prefer the live version.
Their fifth album, Night Attack, on 30 November 1981 with Epic and peak at #11 on David Kent Music Report, saw the band moving into much heavier musical territory. The album was released international in 1982 with Back On You record that Albert Studios Sydney. International cover has been deleted and replaced with the Australian bonus tracks as The Angels. Shock Records issued The Complete Sessions 1980-1983 on Night Attack album included EP Never So Live tracks in June 2002.
American Jim Hilbun took Chris Bailey's position in time for their next American tour. A first performance with the band was on 8 April 1982 at Fresno California. Performed Living On The Outside live in the studio of Countdown.
Various Artists compilation album, More Hits And Myths was released in XSF Records. It Features Geoff Chunn (guitar, vocals, producer), Jenny Morris (backing vocals), Chris Bailey (bass) and Brent Eccles (drums) appeared on Like Elvis in 1982. Geoff Chunn composed the song. The album artwork by Wayne Robinson and was compiled by Mike Chunn.
The first Narara Music Festival was held over the Australia Day long weekend on 29 January 1983 at the Central Coast of NSW. Doc Neeson come up with the idea to film this event and was later released as Live At Narara with 11 tracks, unreleased video clips were not included in this release. Performed Eat City at Countdown Music Awards with John Brewster on bass and Jim Hilbun on saxophone.
Sixth album, Watch The Red, on 02 May 1983 with Epic and reached #6 on David Kent Music Report. Produced by The Angels and engineered by Andrew Scott and Al Wright. John Brewster takes lead vocals on No Sleep In Hell. Rick Brewster did a home recording of Chaplain's Drums was an instrumental track and was later re-recorded as Easy Prey with lyrics and appeared on the album. Jim Hilbun wrote Stand Up was a top ten in October 1982.
ABC series Sweet and Sour soundtrack I and II was recorded in the studio mix down suite by Noel Cantrill, John Segal. Re-mixed at Studio 301 in EMI by Spencer Lee assisted by Noel Cantrill. Album produced by Martin Armiger and Graham "Buzz" Bidstrup on 02 July 1984.
Benefit for the drug rehabilitation centre Odyssey House, The Angels and Rose Tattoo on 28 October 1984 at Hordern Pavilion in Sydney.
Seventh album, Two Minute Warning, on 28 November 1984 with Mushroom and reach #2 on David Kent Music Report. Recorded in Los Angeles over three months and was produced by Englishman Ashley Howe. The album achieved gold status and features tracks like Small Price, Sticky Little Bitch and Underground. The international version includes a re-recorded version of Be With You, an edited version of the album. Issued with MCA and was later re-issued with Metal Blade Records on 09 January 1990.
The Angels performed for Live Aid Oz Africa on 12 July 1985 at the Sydney Entertainment Centre. Featuring Men at Work, Australian Crawl, Do Re Mi, Electric Pandas, Rene Geyer, Machinations, Mondo Rock, Dragon, Mental as Anything, INXS, The Models, Party Girls, Goanna, Uncanny X-Men, and I'm Talking to help the starving of Africa. The four-hour telethon concert was broadcast on Channel 7, Channel 9 and MTV America on the 12 and 13 July 1985.
Second compilation, The Angels' Greatest Vol. II, on 09 November 1985 with Epic and reach #14 on Australian album charts. Contain tracks like Live Lady Live, No Secrets, Into The Heat, Eat City, Stand Up and many more. Shock Records re-title as No Secrets on 25 May 1998. EP 4 Play Volume 6 was issued with a cover and second edition without a cover in October 1987.
John Brewster last concert was a double on 27 January 1986 at the Meyer Music Bowel and Palace. He joined The Party Boys and formed the Bombers in February. Countdown Music Award for Best Live Act. Bob Spencer a former member of Finch and Skyhooks joins the band on guitar on 26 March 1986. The Angels played with Australian Volleyball Federation all-girl team to raised money for scholarship at Canberra Institute of Sports.
Eighth album, Howling, on 29 October 1986 with Mushroom, reached #6 on Australian album charts. The band recorded a cover version 'We Gotta Get Out Of This Place' was a huge hit, the Animals original recorded the song in 1965. The album cover was design, photography by Jim Hilbun and Christene Carroll. Recorded at Rhinoceros Studios, Sydney and was mixed at Wessex Studios, London. Produced by Steve Brown, engineered by Andrew Scott and Al Wright.
Ian "Molly" Meldrum interviews Doc Neeson new album launch "Australian Made" tour. Juke Magazine Readers Poll 86 Australian Best Bassist was Jim Hilbun, Roger Fayne's (Koo De Tah), Ron Francois (Eurogliders), Craig Bloxom (V.Spy V.Spy) and James Gillard (Mondo Rock). Best Band was INXS, Hunters & Collectors, The Angels, Midnight Oil and Died Petty. Best Live Act was The Angels, INXS, Hunters & Collectors, Midnight Oil and Dragon. Doc Neeson appeared in Rafferty's Rules Christmas party for the cast and crew of the TV series.
Jimmy Barnes album Freight Train Heart features the opening track Driving Wheels, rhythm guitars Neal Schon and Rick Brewster. Seven Days, bass Chris Bailey and rhythm slide guitars Rick Brewster. Last Frontier, rhythm guitars are Neal Schon and Rick Brewster. I Wanna Get Started With You, rhythm guitars Neal Schon, Johnny Diesel and Rick Brewster. I'm Still Your Side, by backing vocals and bass Jim Hilbun. Lessons In Love, backing vocals has Jim Hilbun, rhythm guitars Neal Schon and Rick Brewster.
Live doubt album, Liveline, on 30 December 1987 with Mushroom, peak at #2 on national album charts. The live album spanning ten years of their material and remains to this day as the best seller of all time by The Angels. An unforgettable moment was at The Palais when Doc Neeson kick the quad box and landed on Bob Spencer guitar neck and his wrist and, was taken to hospital and in his replacement was Jimmy Hocking.
The tracks were recorded at The Sylvania Hotel, The Astra Hotel, The Manly Vale Hotel and The Comb & Cutter Hotel in August 1981 Bombay Rock, Melbourne and Narara in January 1983. Watch The Red Tour at The Hordern Pavilion in July 1983. The Howling Tour at Bankstown RSL March 1987.
Digitally remastered Live Line album with 10 bonus tracks also contains the four bonus tracks from the original release, for a total of 14 extra cuts and a total of 34 tracks.
Juke Magazine Readers Poll 87 Australian Best Bassist was Jim Hilbun, Steve Morgan James Gillard (Mondo Rock), Steve Balbi (Noiseworks), Ian Rilen (X). Best Live Act was Midnight Oil, Crowded House, Died Pretty, INXS and, The Angels. Made the front cover of Juke Australian Rock Weekly. The band performed for The Live Line Concert Tour 1988, a sellout show and was not filmed.
Telegram USA label issued EP The Angels From Angel City, which contains some live tracks from Live Line album. Guns N'Roses recorded Marseilles performed at Irvine Canada, issued on a Bootleg album Ultra Rare Tracks III. Jim Hilbun departed the band and joins Richard Clapton, Angry Anderson, Screaming Jets, Divinyls and Diesel. James Morley (ex-Rookies and ex-Strawberry Blonde) replaced Jim Hilbun on bass.
Michael Gudinski announced Australian Tour for December of 1988. That will feature Guns N'Roses Welcome To The Jungle with Kings of The Sun and Guns N'Roses heroes The Angels had the support slots. One show will be held on 17 December at Sydney Entertainment Centre and demand strong enough in Melbourne for two dates on 14 and 15 of December. Guns N'Roses were formed after hearing The Angels song Take A Long Line was birth of the band. Their performed Nice Boys (Don't Play Rock 'n' Roll) cover song by Rose Tattoo.
The show was sold out at Whiskey Au Go Go in Los Angeles and the audience were treated to a memorable encore, when Doc Neeson and Axl Rose from Guns N'Roses, joined Angry Anderson at the microphone for a spirited version of 'Nice Boys Don't Play Rock 'N' Roll'. The Angels are currently recording studios in the USA and working with producer Terry Manning.
The Angels put in a sterling show at the Earthquake Relief Concert in Newcastle alongside Jimmy Barnes, Noiseworks, Midnight Oil, Crowded House, Split Enz, Johnny Diesel And The Injectors. Gold plaque (5 x 13 cm.) attached to the outside of picture is inscribed Presented to Newcastle City Council for your contribution to a historic gathering of Australian rock on 18 February 1990.
"In late 1989, The Angels travelled to Memphis, Tennessee, to record a new album with producer Terry Manning (Led Zeppelin, ZZ Top. Johnny Diesel & The Injectors). They recorded a wealth of songs, 11 of which became their 9th studio album … capturing the power of The Angels like never before. The results are…" – Australian Rolling Stone
Ninth album, Beyond Salvation, on 07 June 1990 with Mushroom, gave them their first number one posting in Australia spawning three hit singles in the process and easily attaining platinum status. Dogs Are Talking band decided on using the B-side as a showcase for upcoming Australian talent. Bands included were Baby Animals, Desert Cats and The Hurricanes. Two of the new tracks Let The Night Roll On and Rhythm Rude Girl are included fully on the American version whilst are edits on the domestic release.
The Angels appeared live under the names The Cow Demons, Jimmy & The Rough Notes and Dancing Dick & Richards. The Angels were known for cashing other bands gigs, busking and jamming on Beatie Street, talking turkey and climbing the walls Australian style and opening a Canadian restaurant name Chinooks.
3CD Set of Beyond Salvation Deluxe Edition was re-issued on 17 July 2015 with Liberation Music. 25th Anniversary version contains the original album. Second disc of B-sides, rarities and re-recorded from US version of the album. Three discs audio of Beyond Salvation Live, a gig from 1990 featuring live versions of songs from the album. All three discs has been restored and remastered by Terry Manning.
Tenth album, Red Back Fever, on 02 November 1991 with Mushroom. The title comes from the study of female redback spider that eats its partner alive, and rock 'n' roll style. Issued in a limited edition embossed leather sleeve complete with a 24-page booklet of excerpts from Dr Randolph E.J. Echt's writings from his book.
Bob Spencer, Rick Brewster and Brent Eccles have formed a formidable songwriting team, turning out power rages like Tear Me Apart, Some Of That Love a slow blues Layin' Awake In Bed, Hold On and No More Words with Rick speaking guitar. The band performed for Red Back Fever Tour with special guest Judge Mercy plus The Choirboys and Poor Boys.
The album was re-issued as 2CD Set of Red Back Fever / Left Hand Drive, on 10 August 1992 with Mushroom. Features an array of obscure and rare material. Left Hand Drive featured B-sides singles, previously released and unreleased versions as limited edition. The cover logo was designed by Judd Shoppee. The Angels promoted the album for two years, including a multi-million dollar government campaign highlighting alcohol-related violence. The song Tear Me Apart was selected as the theme for Alcohol and Violence Tears You Apart Tour television advisement.
The Moonshine Jug & String Band reformed and released Rent Party was released in January 1992 with MDS. Performed at Tracks, Coyotes, Old Manly Boathed, Shellharbour Workers Club, Shamrock and Thistle Hotel, Palais.
The Benefit Concert For Steve Gilpin some of the biggest names in Australian rock coming together to morn their friend Steve Gilpin in the best way they know-how. In six hours there were 6,000 people crammed inside the Hordern Pavilion. It had an incredible line-up The Radiators, Shauna Jensen, GANGgajang, James Reyne, Mental As Anything, Midnight Oil, Don Walker, Chris Bailey, The Angels, Angry Anderson, Kevin Borich, Swanee, John Brewster, Gyan, Austen Tayshus, Marc Hunter, Mark Williams, Jenny Morris, Alex Smith, Matt Moffat, Jimmy Barnes, Dave Bobbyn, Graham "Buzz" Bidstrup and the re-formed Mi-Sex.
The Angels performed for The Wizard Of Oz featuring Tear Me Apart and City Out Of Control also interviews by Doc Neeson and Bob Spencer. It was recorded and filmed live at The Palace, Los Angeles in 1992. The video had performances from Australian Rock Industry like The Black Sorrows, Beatfish, Deborah Conway, The Poor Boys and Kate Ceberano and exclusive behind the scenes footage and interviews.
Third compilation, Their Finest Hour and Then Some, on 19 August 1992 with Albert Production. All tracks have John Brewster inner notes. This release has been re-mastered from the original source tapes and features four-bonus material Open That Door (New Track), Who Rings The Bell (Studio), Whitest Lady, Am I Ever Gonna See Your Face Again (Original Single) that was never released on a studio album. The package includes a new cover from original, was released with Albert Production on 02 August 2008.
Stravinskyi issued CD EP Shelved, saw the release to radio in America of the only product to be released there under the name The Angels. Limited to 1,000 copies, was made up of tracks from the "Howling" sessions declined by MCA on 30 October 1992. Scott & The Sweet recorded Am I Ever Gonna See Your Face Again in 1992.
The Angels Welcome Back
Bob Spencer last concert with The Angels was on 24 January 1993 at the Gembrook Oval Danenong. John Brewster and Jim Hilbun returned to as James Morley and Bob Spencer were ousted in January 1993. Temple Gods were formed in Sydney featured Bob Spencer and would join Black Cat Moan.
John Brewster once was a member of The Party Boys, Wayne Jury, Angry Anderson Band, The Lancaster Brewster Band and Double Trouble. Formed The Bombers and The Fallen Angels. Jim Hilbun performed and appeared with musicians like Bob Armstrong & The Navigators, Diesel, Divinyls and The Fallen Angels.
Jim Hilbun (played guitar, saxophone, vocals, keyboards) on Diesel album The Lobbyist Acoustic & Live. They both composed Rhythm Of Your Soul. Featuring him playing piano to I've Been Loving You Too Long on Diesel video Hepfidelity And More in 1993.
They're rejoined The Angels for their first New Zealand tour at the Towers Niteclub, Rotorua. The line-up was Doc Neeson, John Brewster, Rick Brewster, Jim Hilbun and Brent Eccles.
Fourth compilation Evidence, on 03 December 1994 with Mushroom. A greatest hit collection with two new tracks Turn It On and Don't Need Mercy, issued as singles. Pierre Baroni art direction, photography, and album cover design. The band gave them acknowledgement to Graham "Buzz" Bidstrup, Chris Bailey, Bob Spencer and James Morley for their artful performances and creative input.
The Hard Evidence Tour EP, in April 1995 with Mushroom, to celebrated the return of John Brewster and Jim Hilbun. The tour was a sell-out and the EP was sold out at the shows. Features two previous singles, Turn It On taken from compilation Evidence and Don't Need Mercy from self-title CD single with two new tracks, Spinning My Wheels and Blue Light included on Greatest Hits The Mushroom Years. The Hard Evidence Tour EP was produced by Paul Northfield and recorded at EMI 301 and Alberts Studios, Sydney.
Follow by a national tour of The Barbed Wire Ball featuring The Screaming Jets and The Poor. The Angels performed for 3 Corner Jack Tour all shows included Presto and Cyberia support.
James Morley first solo album Freewheelin' was recorded in the Bahamas by producer Terry Manning. He wrote or co-wrote all the songs on the album except for a cover version of Gimme Good Lovin. Features Perth musicians Jamie Page, Mal MacKintosh, Ashley Cook, Neville Dixon, Jackal and Paul McCarthy were on the recording.
Great White live album Stage features Face The Day and Can't Shake It on 30 January 1996.
The Angels supported act for God Save The MMMs tour will see The Poor, who have completed a tour in the USA with AC/DC, and Sydney band Gashammer. They've performed at venues like Central Coast Leagues, Club Marconi, Revesby Workers, Selinas with special guest Grinspoon and Sands, Narrabeen.
The Angels signed worldwide deal they can release albums as THE ANGELS official statement from record company from Australia, USA, Canada, Europe to Shock Records Australian largest strongest independent record company on 30 September 1997.
Doc Neeson presented Conspiracy was one hour special on Channel 10. The Angels performed for The Lounge Lizard Tour with Angry Anderson and Ross Wilson. The show was two hour Raw, Powerful Acoustic Rock. Was not a "Farewell Tour" it when so well the band decided to stay on the road.
Doc Neeson last sitting for Sno Brewer can put the finishing touches to the canvas, making sure the light is right and doing a couple of small adjustments to the mouth. Sno Brewer enter portrait at the Art Gallery of NSW. He d 'I haven't known Doc for long at all," said Brewer, "except that I have been watching The Angels since the 70s. He asked me the same thing, why did I want to paint him, and I said, "Because you are still around Doc. He deserves more recognition than he gets."
Eleventh album, Skin & Bones, on 02 March 1998 with Shock Records. A wonderful and mostly hard-hitting rock album from the band. Their debut CD single Caught In The Night, receives nationwide airplay and chart success. "Call That Living" was limited press only and was sold at gigs. The artwork features photography from Jim Hilbun, which was shot in the remote Northwest of Australia. Vocals recorded at Denman Lodge and Darling Harbour Studios by Rick Brewster and he produced the album.
The Angels raised money the Hyland Road Youth Centre organised by Triple M performed at Blacktown RSL Club in April. Performed for All Hell Broke Loose Tour with Rose Tattoo and both bands released a special collectable CDs. Performed at MGM Grand Casino lawns with Rose Tattoo in July. Punk act The Melvins also covered I Can't Shake It in September 1998, included with Gearhead Magazine #8.
Angry Anderson inducted the Angels into ARIA Hall Of Fame on 20 October 1998 at Capitol Theatre, Sydney.
Michael Gudinski organised Michael Gudinski organised Mushroom 25th Telstra Concert of the Century, held on 14 November 1998 at Melbourne Cricket Ground. 50 of the greatest acts in iconic Australian record label Mushroom Records' remarkable 25-year history come together for a unique one-off concert to celebrate the anniversary. Mushroom supremo Michael Gudinski has a long-held dream of pulling such a show off, and on this day that dream reaches spectacular fruition.
From the early afternoon until late at night, the biggest names in Australian music appear to perform their hits. Nick Barker, The Badloves, Chain, Madder Lake, Deborah Conway, Mark Seymour, Renee Geyer, The Sports, Sunnyboys, Ol' 55, Paul Kelly, Billy Thorpe, Choirboys, Ian Moss, Kylie Minogue, The Angels, Jimmy Barnes and INXS and many more.
The Angels performed for Wollongong benefit for Storm Aid Festival on 22 November 1998 at Stuart Park. Festival organiser Steve White announced the concert has attracted the cream of Australia's entertainment industry with offers from some of biggest names on showbiz.
Fifth compilation The Angels Greatest Hits – Mushroom Years, on 16 May 1999 with Mushroom. To celebrate their induction into ARIA Hall of Fame. Doc Neeson performed for Tour Of Duty Concert held at the stadium in Dili for the Australian troops the INTERFET soldiers were not able to attend the concert. Australian troops. Doc Neeson organised it with performers John Farnham, The Living End, Gina Jeffreys, James Blundell, Kylie Minogue, Royal Military College Big Band and hosted by Roy Slaven and HG Nelson.
Studio 22 is a music program featuring one of live performances from some of the most talented artists from Australia and international. Hosted by Clinton Walker who wrote Bon Scott Highway To Hell and Stranded. The Angels performed After The Rain, Take A Long Line, Face The Day, Be With You and Marseilles on 26 December 1999.
The Angels performed their last ever concert at the MGM Grand Darwin Millennium Concert New Years' Eve on 31 December 1999. By 2000 it was revealed that Doc Neeson was seriously ill, having suffered a major car accident that left him with neck and spinal injuries, and The Angels schedule was put on hold. John Brewster took over as lead vocalist for The Angels.
Grinspoon recorded Take A Long Line for the movie Sample People Soundtrack. Doc Neeson was awarded the National Service Medal and the Australian Defence Medal in October.
Doc Neeson performed for Tour of Duty Encore at Australian War Memorial in Canberra on 03 February 2001.
The Angels reformed as Members of The Angels for Ted Mulry Benefit Concerts on 09 March 2001 with the Brewster brothers John, Rick, Graham "Buzz" Bidstrup, Chris Bailey and Jim Hilbun on lead vocals.
Doc Neeson performed for Blue Mountains Bushfire Benefit Concert at Glenbrook Park. The Angels Band preformed for Victims Of The Bali Tragedy with John on lead vocals in January 2002.
Jim Hilbun from The Angels appeared in movie Garage Days as Chief Roadie and did the artwork, photography and design Rose Tattoo Pain album cover which includes posters and merchandise for Rose Tattoo.
4CD Box Set of The Complete Sessions 1980-1983, on 06 June 2002 with Shock Records. Comes with bonus tracks, rare B-sides, demos, live tracks and previously unreleased material on this release. Featuring re-masters of Dark Room, Night Attack, Watch The Red and The Blow. Glenn A Baker inner notes has official release dates to the albums.
– Dark Room, No Secrets is an alternative mix of the original full-length version was recorded as 14 seconds longer than the official version on which the intro was halved.
– Night Attack, Back On You is an alternative mix of the original full-length version was recorded as 20 seconds longer than the officially released version on which a repeated chorus was removed near the end of the song.
– Watch The Red, Is That You has a twenty-seven-second guitar intro lopped off.
– The Blow edits to remove gaps in source tape.
The Canberra bushfires come in effect on the 18 January 2003, it was reported that began on 08 January due to lightning in rural and forested areas. There organised Concert for the Canberra Fire Relief Fund on 16 February 2003. Featuring Ian Moss, The Brewster Brothers, King Bros, Darren Jack Band, Ray Beadle & The Vipers, The Bellhops, Smokin' George, The Blues Cowgirls (ACT), Kerry Sweeney & The Upstagers, Midnight Ramblers, Corrydors, Lemon Squeezin' Daddies, Adam Pringle, Dave Hooper & The Hombres, Fresh Evidence, Finn, Van Veen Trio (ACT), Ghost Road (Pt Macquarie), Jenny Marie Lang, Leffler & Gahagan, Sidewalk Shuffle, Taildraggers, Dave Tice & Mark Evans, Terry Neimeier & Angie Currington, The Business (ACT), The Groove Kings (ACT), The Raging Dukes, The Seventh Sons (ACT) and Rynsardt.
The Brewster Brothers performed for Canberra Blues 'n' Rock Festival on 15, 16, 17 March 2003 at Canberra Exhibition. Featuring Diesel, Billy Thorpe, The Screaming Jets, Renee Geyer, Ross Wilson, Vika & Linda, Chain, Kevin Borich, Spectrum, Geoff Achison & The Soudiggers, Collard Green And Gravy, Ray Beadle And The Vipers, The Backsliders, Dom Turner & Supro, The Bondi Cigars, The Hippos, Dirty Lucy, Psycho Zydeco, Darren Jack Band, The Damon Davis Trio, Harper, The Brown Brothers, Pete Cornelius & The DeVilles, Beachhead, Finn, Kate Meehan Band, Kerry Sweeney & Band, The 708s, The Backbeat Drivers, The Business, The Groove Kings, The Steve Russell Trio, The Mick Reid Band, Renaissance, The Blues Cowgirls.
The Brewster Brothers issued EP Any Day Live by Blue Tongue Records, a four-track limited edition. Featuring Jim Conway (harmonica) and Paul Robert Burton (stand up bass and percussion) recorded live Balmain Unity Hall Hotel, Sydney 2003.
It showed the Brothers in a state of transition, with covers from Dylan and Ry Cooder, plus two very strong originals that indicated their new direction. Brent Eccles attended Famous for Sixteen Minutes in New Zealand.
Doc Neeson's Angels featured Jim Hilbun (Bass, Vocals, ex-The Angels), Peter Clarke (Drummer, The Ranch), David Lowy (Rhythm Guitar, Rockets) two former members of Dragon Allan Mansfield (Keyboard player) and Peter Northcote (Lead Guitar) in December 2003.
The Angels Band in February 2004 featured John Brewster on vocals, Rick Brewster, Chris Bailey and Graham "Buzz" Bidstrup, encouraged the band to embrace both their music and heritage and continue as a four-piece.
In February 2004, a legal battle over ownership of the band's name. Doc Neeson and bassist Jim Hilbun performed as Doc Neeson's Angels and, the other band featured John and Rick Brewster, Chris Bailey, Graham "Buzz" Bidstrup performed as the Angels Band. Former drummer and manager Brett Eccles put an injunction saying neither act should use the name.
Meanwhile, Alberts is planning an Angels box set in 2004. It includes the hit albums Face To Face and No Exit, their rare self-titled debut album, and a bonus CD featuring out-takes of Angels classics and previously unreleased material from 1976 -79.
Los Angeles Hard Rockers L.A. Guns cut a rendition of "Marseilles" from their album Rip The Covers Of was released with Shrapnel Records on 27 April 2004.
Reg Reagan first single, Am I Ever Going To See The Biff Again was released on 26 June 2004 with Sony. A version of The Angels Am I Ever Gonna See Your Face Again. The Knucklemen featuring John Brewster from The Angels, Kevin Borich on guitars, Paul DeMarco from Rose Tattoo on drums and Paul Christie from Mondo Rock and The Party Boys fame on bass. Brett Eccles attended Music Managers' Forum August Seminars from 2 to 5 August in New Zealand.
Doc Neeson formed Red Phoenix their first self-titled debut album Red Phoenix, on 07 November 2005 with Independent Project Records, recorded at Compass Point Studios. It contains 16 tracks and their singles Lonely With You and Scottish actor Sean Connery on Wavelength provides voice a quote from Winston Churchill "Never give up" speech. Featuring Doc Neeson on vocals, David Lowy and Peter Northcote on guitars, Jim Hilbun on bass, and Fab Omodei on drums.
Area-7 recorded Am I Ever Gonna See Your Face Again from their album Torn Apart in 2005.
Rick also had The Original Angels Band that did not include Doc but did include Buzz and Chris and John.
The Angels Band performed for Pete Wells Rock 'n' Roll Outlaw Benefit Show on 07 September 2005 was held at the Enmore Theatre. Featuring Rose Tattoo, Billy Thorpe (MD), Diesel, Jon Stevens with Noiseworks, Tim Gaze (Tamam Shud / Ariel), Dave Tice (Buffalo), Chris Turner (Buffalo), Tim Rogers, Killing Heidi, Ian Moss, The Radiators and Sarah McLeod with more announcements to be made.
The Brewster Brothers issued first self-titled debut album Shadows Fall, on 05 August 2006 with MGM Distribution. Is a stunning self-produced and grows. John and Rick (of The Angels) have delivered a work that by years end should be on any self-respecting Australian top 10 "album of the year" list. Defining work by genuine blue bloods of the Australian music industry. – Review by Ross Stapleton.
Australian Post issued Rock Posters The Stamps, poster advertising a LaTrobe University Union night in 1979 shows Angels singer Doc Neeson from the back with Sports, Paul Kelly on 12 September 2006. Leanne Kingwell recorded 'Be With You' was released on 13 November 2006.
Dust Rhinos are a Canadian Traditional Irish and Celtic Folk Rock. The band recorded two Australian cover songs Knockbacks In Halifax by Weddings, Parties, Anything and Am I Ever Gonna See Your Face by The Angels. Both songs have a feel of Celtic Folk Rock. The songs appear on the album The Second Set.
Doc Neeson performed for The Countdown Spectacular 2 concert tour will be featuring international artists like Rick Springfield, Martha Davis (The Motels), Doug Fieger (The Knack), Katrina Leskanich (Katrina & The Waves), Plastic Bertrand, Les McKeown (The Bay City Rollers), Richard Gower of Racey, David Paton (Pilot), Robin Scott (known as 'M'), Samantha Fox and Graham Bonnet. Australian Countdown favourites BSG (founding members of Little River Band), Richard Clapton, Kate Ceberano, Supernaut (reforming especially), The Radiators, Sharon O'Neill, John Schumann (Redgum), Dave Mason (The Reels), Ignatius Jones (Jimmy & The Boys), Paul Gray (Wa Wa Nee) and Doc Neeson's Angels.
Sixth compilation Wasted Sleepless Night – Definitive Greatest Hits, on 02 June 2007 with Liberation Music. Featuring 20 classic songs from one of the hardest working bands in Australian music history. DVD is a collection, featuring 39 of the band's classic clips all on one. The DVD includes never before released footage of The Angels at The Melbourne Music Show in 1988, and several tracks recorded live for ABC's Studio 22 in 1999.
Two DVD set Live at Narara / Beyond Salvation Live was released on 27 August 2007 with Liberation Music. Disc One is Live at Narara was Australia's highest-selling music video release for many years, and the DVD release is sure to be a hit. There legendary concert from Narara on Australia Day in 1983 has never been on DVD. Disc Two is Beyond Salvation Live, recorded live on the band's Beyond Salvation Tour in 1990. DVD set features the band in full flight performing all their biggest hits and features 5.1 sound and a newly recorded audio commentary by Doc Neeson.
The Brewster Brothers issued album In Concert At Port Fairy Folk was released on 08 September 2007 with MGM Distribution. Rick and John have been busy touring Australia and recently performed with Jim Conway (harmonicas) and Paul Robert Burton (stand-up bass and Cajon) at the Port Fairy Folk Festival. Recorded by ABC Music Deli Recording a very special performance in which they were joined by Anne Kirkpatrick and Eleanor McEvoy (violin) for standout spontaneous renditions of several of their songs.
Doc Neeson performed part of the Tour de Force of Iraq, Afghanistan and Kuwait, supporting the Australian Troops. Major General Mark Evans, the Commander of Australian forces in the Middle East, presents Doc Neeson with two medals recognising his previous service in the Australian Army on 30 October 2007.
The Angels Reunited
Angry Anderson organised Rock 'N' Roll Heaven on 15 December 2007 was held at WIN Entertainment Centre, Wollongong. Raised money to build Dunn & Lewis Memorial Centre. Included Rose Tattoo, The Radiators, The Screaming Jets, GANGgajang, Choirboys, The Original Angels Band (John Brewster, Rick Brewster, Chris Bailey and Graham "Buzz" Bidstrup), The Party Boys Kevin Borich, Alan Lancaster (Status Quo), Randall Waller (Shania Twain Band), Paul Christie (Mondo Rock).
The Angels decided to reform the original line-up featuring Doc Neeson (Lead Vocals), John Brewster (Rhythm Guitar, Harmonica, Backing Vocals), Rick Brewster (Lead Guitar, Backing Vocals), Chris Bailey (Bass, Backing Vocals) and Graham "Buzz" Bidstrup (Drums, Backing Vocals) on 18 April 2008.
– Chris Bailey was a member of The Stetsons, Jimmy Barnes Band, Duffhead, Dave Steel Band.
– Graham "Buzz" Bidstrup recording included Mondo Rock 'Chemistry', Australian Crawl 'Reckless", Richard Clapton 'Solidarity', Cold Chisel '20th Century', Jimmy Barnes 'No Second Prize'. Produced and engineered many tracks for young bands including The Hoodoo Gurus, INXS, The Riptides and The Numbers. Co-founded of The Party Boys in 1982. Soundtracks he produced Heat Wave, Star Struck, Greetings from Wollongong, Sweet and Sour TV-series and River Murray TV documentary.
The Angels performed for Golden Stave Foundation 30th Anniversary Charity Lunchon was held on 27 June 2008 at Hordern Pavilion, Sydney and the band raised $700,000 on the day for the children's charities.
The Angels performed Take A Long Line on The Footy Show on 19 June 2008 and after the performances, Paul Vautin interview Doc Neeson official cleared false statement by the media that was gossip and presented him with The Angels reunion plaque.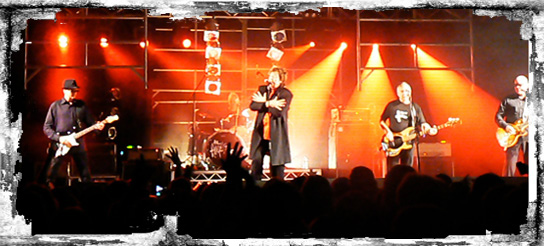 The Songwriters Hall of Fame inducted John Brewster, Doc Neeson and Rick Brewster on 09 September 2008. In recognition of their songwriting contribution to Australian music "You spend years driving down the highways swapping lyrics, coming up with chords, riffs and melodies in rented houses and hotel rooms and then you realise that some of your songs have left a positive imprint on people's lives," said John Brewster.
SBS screen a documentary No Way, Get F*#ked F*#k Off! as the reunited band prepare to embark on their Night Attack Tour on 11 October 2008. Released on DVD that features band rehearsals, band meetings, backstage, dressing rooms, as the five original members of The Angels on 03 November 2008.
The Angels performed for A Day On The Green Concert at Rochford Winery Yarra Valley. Features Hoodoo Gurus, Mark Seymour, Richard Clapton. John Brewster has undergone a quintuple heart bypass surgery at Queensland Hospital.
The Brewster Brothers issued album Wounded Healer, on 16 January 2009 with MGM Distribution. Re-worked re-arranged and re-recorded favourite tunes from the back catalogue as well as some new songs. There have seven new tracks and most popular live tunes and four previously unreleased tracks including a great rendition of an old Angels' classic Face The Day.
Australian rock legends will take the stage for Australian Monsters Of Rock on Anzac Day was held on 25 April 2009 at Enmore Theatre, Sydney. The first band to take the stage was The Screaming Jets after an extended hiatus between albums. The raw style of Rose Tattoo blues-rock manage to create the slide guitars, pounding hooks with sharp and tight rhythm along with the unmistakable voice of the frontman Angry Anderson. Anyone with familiar with The Angels music and their history knows they are not only one of Australia's greatest ever bands but one of its longest surviving.
The Angels give us just a taste of what to expect with this brand new recording of Take A Long Line. This orchestral featuring the Adelaide Art Orchestra was picked up by Triple M radio station last week and the response has simply been phenomena. Rob Pippan, one of Adelaide's most respected musicians will be the event musical director. He was the co-producer and musical director behind the ASO's sell-out concerts of ASO Plays Pink Floyd in 2006, ASO Plays Queen in 2007 and co-producer of 2005's Zeppelin Flies Again.
The Angels announce Symphony With The Angels performing their greatest hits in a prestigious venue in an expanded rock and orchestral format, with full concert sound and the biggest line-up ever assembled to back the group. Performs their classic hits with the Adelaide Art Orchestra in an Australian first. The biggest project ever undertaken by this iconic band and will be held at Festival Theatre in Adelaide on 17 April 2010. The Lord Mayor of Adelaide honoured the Angels in a fashion not seen since The Beatles had their turn.
The Angels New Look
The Angels Reunification period was 2008 – 2011 when Dave Gleeson appeared, although Doc had not actually formally resigned. Doc then continued with DNA until he formed The Angels 100% with five original Angels – Jim Hilbun, Buzz Bidstrup, James Morley, Bob Spencer and himself just before he died, while the Brewsters continued to perform as The Angels with Gleeson.
It was all very confusing because at around the same time Doc had Doc Neeson's Angels, Rick had Rick Brewsters Angels, so there were two Angels bands up against each other.
The Angels Reunification period was 2008 – 2011 when Dave Gleeson appeared, although Doc had not actually formally resigned. Doc then continued with DNA until he formed The Angels 100% with five original Angels – Jim Hilbun, Buzz Bidstrup, James Morley, Bob Spencer and himself just before he died, while the Brewsters continued to perform as The Angels with Gleeson.
The Brewster brothers John and Rick drop Doc Neeson, Graham "Buzz" Bidstrup. Dave Gleeson from Screaming Jets was invited on stage to sing some Angels songs in Adelaide. Rick Brewster, John Brewster and Chris Bailey selected Dave Gleeson. Adding drummer Nick Norton both join The Angels in 2011.
The Brewster Brothers issued album Brewster Brothers Play Bob Dylan was released on 04 May 2012 with MGM Distribution. John Brewster was influenced by The Band, The Beatles and Bob Dylan. John and Rick capture the essence of Dylan and yet still manage to inject their personal touches to each of the songs. John has the craft in melody structure to lyrics. John Brewster sings these songs will leave you astounded.
Rick Brewster in Australian Guitar Magazine's Definitive Top Ten Australian Guitarists of All Time was rated fifth as guitarist on 15 May 2012. Shaun Prescott from the magazine "Guitarist Australia" has presented in their August issue a five-page cover article featuring Angels lead guitarist Rick Brewster. Titled Make The Melody Sing, the story covers a broad array of Rick's views on everything from his life in the band, the equipment he uses and the new album sessions, right through to The Angels definitive role in the Aussie Pub Rock scene. It's a great read, especially if you're a musician, and you can find out more about it at your local newsstand!
Twelve album, Take It To The Streets, on 31 August 2012 with Liberation Music. Features new lead vocalists Dave Gleeson. Recorded at Albert Studios, Sydney. Their first single Waiting For The Sun was released from the bands new album. MMM radio stations around the country have already chosen to add the single to their playlists well before Take It To The Streets album hit the shelves.
Remakes version of Small Price, When The Time Come, No Sleep In Hell. The Brewster Brothers song Wounded Healer and Elvis Costello song Pump It Up a guitar drenched version. It was re-issued as 2CD set with live versions on 06 February 2013.
The Angels have confirmed to headline the 2012 Sydney Blues & Roots Festival was held on 25 to 28 October in Windsor, now in its fourth year regarded as one of Australia's premier showcasing a diverse range of new and established acts from Australia and beyond. The line up which promises blues, roots and rock music lovers the ultimate 'long weekend' of live music. The Angels boast a career spanning five decades and include in their repertoire some of the most iconic rock songs like Am I Ever Gonna See Your Face Again, Fashion & Fame, Dogs Are Talking, No Secrets and Take A Long Line songs that have shaped the Australian musical landscape. Dave Gleeson now fronted by one of the country's finest rock band, this provides a rare opportunity to see the band live.
Rick Brewster and Ross Wilson are very proud that Joe Cocker has recorded their song I Come In Peace on his brand new album Fire It Up on 06 November 2012. Here in Australia, we've known for decades that Rick and Ross are in this top echelon of musical talent but now the rest of the world will get to find out just one more of our secrets.
The Angels 100% Tour brings together five former and present members of The Angels. Featuring frontman Doc Neeson, bass player Jim Hilbun, drums Graham "Buzz" Bidstrup, both on guitar Bob Spencer and James Morley. These members have not performed together for a long time and rehearsals gave them goosebumps. The Angels 100% support act was Brisbane's Diva Demolition. Doc Neeson was hospitalised with an aggressive brain tumour over the Christmas and New Year period.
John Brewster son Sam Brewster joined Australian hard rock band The Angels on bass and vocals in 2012. He also performs regularly with The Brewster Brothers. Completed degrees in Advanced Diploma of Music and Bachelor of Music. Guitar Tutor at Ravenswood School for Girls, Sydney in 2011 to 2012. Performed on National tour as A Day On The Green, Adelaide Clipsal 500, Red Hot Summer Tour and Sweden Rock Festival. The Brothers, Angels & Demons features next generation of the Brewster's Rick, John, Tom, Sam and Harry.
David Hasselhoff recorded Am I Ever Gonna See Your Face Again on 09 February 2013 at Lizotte's Newcastle, NSW in the courtyard of Lambton nightclub. On the recording features Choirboys frontman Mark Gable, The Angels drummer Graham "Buzz" Bidstrup, Baby Animals guitarist Dave Leslie and Ty Penshorn of Newcastle band Little Hornet. The single was released in March goes to Doc Neeson Trust & Support Act donation. David Hasselhoff returns to Australia in April for personal appearances for Rock For Doc concert.
The Angels official announced A Benefit Concert for Adelaide Salutes Chris Bailey was held on 17 April 2013 at Thebarton Theatre. Featuring The Angels, Jimmy Barnes, Diesel, The Brewster Brothers, GANGgajang, Ian Moss, James Reyne, Phil Small, Swanee, Don Walker and Wilbur Wilde. Chris Bailey had been suffering from throat cancer and passed away on 04 April 2013, his bandmates confirmed on Twitter.
Musicians and music personalities will be gathering together for Rock For Doc was held on 15 April 2013 at the Enmore Theatre, Sydney. A benefit concert, featuring The Angels (Doc Neeson, Graham "Buzz" Bidstrup, Jim Hilbun, Bob Spencer and James Morley), Angry Anderson, Baby Animals, Don Walker, Suze De Marchi, Diesel, Diva Demolition, Dragon, Jon English, Mark Gable, David Hasselhoff, Rob Hirst, Jim Moginie, Mi-Sex, The Radiators, Rose Tattoo, Melinda Schneider, Stellar, Jimmy Barnes, Noiseworks, Red Pheonix.
Thirteen album, Talk The Talk, on 17 January 2014 with Liberation Music. Their second album with lead singer Dave Gleeson. Recorded at Alberts Studios in Sydney where the band recorded their albums. Features 'Book of Law' music written by Sam Brewster and lyrics written by Angels drummer Nick Norton. The Brewster Brothers produced and arrange the final product. They are going to perform all the new songs at two very special pre-release showcase gigs this week at The Bridge Hotel, Rozelle, NSW.
40 Years of Rock, Vol. 1: 40 Greatest Studio Hits and 40 Years of Rock, Vol. 2: 40 Greatest Live Hits was released on 02 May 2014 with Liberation Music. Volume 1 features every hit, some groundbreaking album tracks and a few rare gems to round out the package. Volume 2 is a three-disc, 40-track collection that cherry-picks the band's expansive stretch of live recordings from their beginnings in the 1970s through to the current day and everything in between. Liberation Music and Alberts are proud to announce the most extensive, career-spanning The Angels Greatest Hits albums ever released.
Doc Neeson OAM, Co-Founder and Lead Vocalist, The Angels, 1975-1999 and 2008-2012. Formed, Doc Neeson's Angels, 2003; and Red Phoenix, 2005, releasing a self-titled album. Led and performed with Doc Neeson's Angels on the Tour de Force tour of Iraq, Afghanistan and Kuwait, supporting the Australian Troops, 2007. Performed at the Tour of Duty Encore! Concert held at, Australian War Memorial, Canberra, 2001. Initiated and performed in the Tour of Duty concert for the InterFET troops in East Timor, 1999. Involved in fundraising concerts for many organisations including MS Society of NSW, Storm Aid Wollongong, Newcastle Earthquake Relief, NSW Breast Cancer Institute, Queensland Flood Victims Relief and Miracle Babies Foundation. e.g. from OAM – Governor-General of the Commonwealth
Alberts released Doc Neeson single Walking In The Rain was released on 20 March 2014 with Alberts. This would his last recording within seven years.
He appeared on ABC TV Australian Story title A Very Good Rascal on 28 April 2014. He passed away peacefully at 7.15 am according to a statement released by his friend and publicist Catherine Swinton at 11.30 am on Wednesday, 4 June 2014. Was born Bernard Patrick Neeson in Belfast, was delighted to receive an Order of Australia Medal for his services to the music industry last year.
"I study Drama and Film Production" – Doc Neeson from A Very Good Rascal on Australian Story ABC TV in April 2014.
MAX will pay tribute to Australian rock legend Doc Neeson and his iconic band The Angels in a very special presentation of MAX The Artist's Story: The Angels premiering on 06 June at 8.30 pm. The one-hour special will feature never before seen interviews with lead vocalist Bernard "Doc" Neeson, who passed.
MAX will pay tribute to Australian rock legend Doc Neeson and his iconic band The Angels in a very special presentation of MAX The Artist's Story: The Angels premiering on 06 June at 8.30 pm. The one-hour special will feature never before seen interviews with lead vocalist Bernard "Doc" Neeson, who passed away this week from brain cancer.
The Angels 100% were booked to perform on Rock The Boat 4. After the passing of Angels lead singer Doc Neeson. In keeping with the tradition of "the show must go on" and as a mark of respect for Doc, the band have announced that there will perform under the banner of "ROCK FOR DOC". It will feature former Angels members and guest singers including Angry Anderson, Jon English, Mark Gable, Brian Cadd and more. Together, there celebrate the life of this Australian Music Icon and Rock For Doc!
The Angels are to spend more time in Europe and Scandinavia after a triumphant three-date run through London, Paris and the "Sweden Rock Festival" in Solvesborg. The Angels, rounded out by guitarist John Brewster, drummer Nick Norton and bassist Sam Brewster, played shows in Bali and Japan in recent years but Rick Brewster described the Sweden show as the most significant overseas booking since the Wizards of Oz showcase in Los Angeles. Review by Steve Mascord from Triple M.
AMC SA Music Hall Of Fame
The Brewster brothers Rick and John were inducted into the AMC South Australian Music Hall Of Fame. As locals to the state of South Australia the brothers have been recognised for their contribution right back to the formation of their early 1970's group The Moonshine Jug & String Band.
Doc "Bernard" Neeson and Chris Bailey were both induction into the AMC South Australian Music Hall Of Fame. A concert Nod To Neeson will be held on 19 June at the Northern Sound System. Featuring Mark Gable from the Choirboys. Doc's son Kieran says "The concert is a public event so please come and join us for what is sure to be a great night!"
The Angels bass player Chris Bailey had become a mainstay of the Adelaide Music scene enjoying much local acclaim in the early '70s with his group Head Band. His career saw him as a formative member of the groups GANGgajang and The Stetsons as well as completing countless tours and professional recording sessions for numerous Australian artists.
A special reformation of The Moonshine Jug And String Band will top the evening's live performances from Gill Hicks And Gary Burrows with The Immanuel College Choir, Sasha March and Banjo Jackson. On 2 October was held at the Goodwood Institute, it will be a special night for the ongoing Adelaide Music Collective sessions.
Bob Yates with Rick Brewster and John Brewster compiled The Angels a biography on band history was published on 31 July 2017 with Ebury Australia.
The Angels roared out of the 1970s with multi-platinum albums, hits and record-breaking tours. The trio of Rick and John Brewster and Doc Neeson formed the band. Songs from their classic albums are as pertinent today as they were when they were released, thanks to John and Rick, the genius songwriting team, who, together with Doc, generated some of the greatest rock ever produced in this country.
During the 2000s the Brewster's and Doc fell out and legal battles ensued. Eventually, they settled differences and reformed, but Doc was ill and died in 2014. The Angels have since risen phoenix-like, with Screaming Jets frontman Dave Gleeson on vocals. With the Brewster's twin-guitar attack in full flight and passion and ambitions reignited, they are once again at the top of the rock 'n' roll greasy pole. New albums, sell-out tours, rock festivals with thousands singing every song and roaring the infamous chant during the evergreen 'Am I Ever Gonna See Your Face Again'. Over the past two years, they've regaled long-time associate Bob Yates with the inside story, warts and all. The result is the definitive book about one of Australia's most iconic rock bands.